4 tags
Update:
Dear Creepers, I sincerely apologize for the lack of activity on this blog for quite some time but, both Master Creeper Jazzy and I, Grasshopper Creeper Sparky, have been extremely busy with our other non-creeping activities. (*insertcreepersadfacehere*) It takes quite a bit of effort to keep this blog going and so as of right now we are on continued hiatus but, hopefully sometime in the future...
2 tags
A wise creeper's take on Shakespeare...
"To creep or not to creep? That is the question." If you find yourself in this position, think back to Hamlet and his course of actions. Since Hamlet is considered the noblest and smartest character in all of literature, we strongly advise following his decisions. Hamlet decided to live because of his fear of the unknown just like you should decide to creep if you ever ask yourself...
4 tags
tarizansoni: Good Life - OneRepublic If these...
This too accurate not to reblog..,
Popular girls:  Popular boys:  Me and my friends AKA YOU CREEPERS:  These are the creepers in action. That's your walk fellow creepers!
Creeperism: Another Definition
Creeperism (n): The intense desire to follow a specific person, character, pairing, etc. that calls for drastic measures when inflicted the wrong protocol, which could later lead to future nosebleeds, spastic hand movements, continuous rolling upon the floor, and usually affiliates with groups of specified or multiple creepdoms.  "It's more than just a label, it's a way of life."
5 tags
It has come to our attention.
Google Dictionary lists the definitions of a creep as a detestable person. BOY do they need a lesson from this blog! This is the last time I trust them to provide me with reliable definitions. Fellow creepers, do not believe this terrible site and always CREEP to the max because you are not detestable but rather extraordinary.  
Literary Creeper Crushes
Sorry, Edward Cullen, but you're not on my list. The guys on my list kick butt, and you, well, don't. Tough. Anyway, Sparklers, you have all encountered the "creeper" guy in books, movies, manga, etc. There's something about him that gives you the willies, but at the same time he's ah-mazingly awesomesauce. You can't help drooling over him, obsessing over his yummiliciousness,...
5 tags
Old Rapper Creeper from Rebecca Black's "Friday"...
heartsofl0nelypeople: He needs to stop.
3 tags
3 tags
Creepers can sense other creepers in the room ;)
danadeliciouss:
6 tags
Random Creeper Hero of the Day:
GET OUT YOUR NOTEPADS, CREEPERS! Tonight while at my dear Creepee Zany's concert ( along with my other lovely Creepee Blondy) I noticed this hunky piece of Creeper lurking in the shadows and knew instantly that I had to post it! It makes me want to cry…there's just so much perfection…. Take for example how he chose the most conspicuous-yet-inconspicuous location to...
6 tags
Happy Valentine's Day!
7 tags
"Nothing says romance like a creepy guy whistling to you from a bicycle."
–   Grasshopper Creeper Sparky
HAPPY BELATED BIRTHDAY TO CREEPEE ZANY!
Yesterday at exactly 11:27 p.m. our beloved creepee turned 17. Many people would say she has become "old" but quite the contrary she is a young and free spirit by the name of Kanwal. We, the best creepers in the world, wish you a very enjoyable seventeenth year!  P.S. You are not a creeper and will never be. Stay happy being a creepee because there are only two special ones in this...
7 tags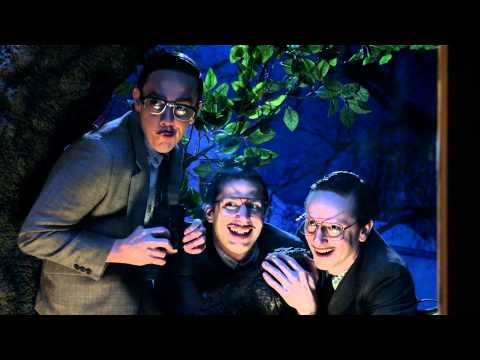 Seasons Greetings, Creepers!
It's Almost Here...
On Wednesday, this special time of year will return again. You guessed it! NATIONAL  BE A CREEPER DAY! Hopefully, you will spend this day lurking, sketching, creeping,  and crawling around. This is the one day of the year when it's completely acceptable to be yourself and nothing else. So to all you shy creepers, embrace the day and don't hold back. It's time to unleash yourself...
"The only difference between being single and being in a relationship is that, in..."
– Rasina Tanvir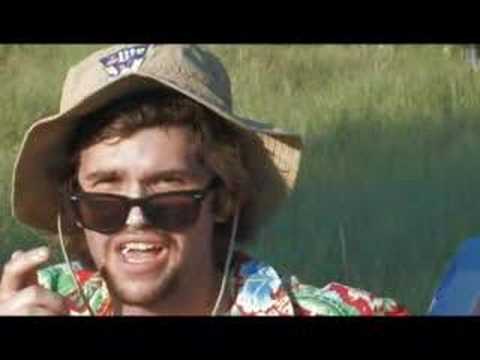 Creepee vs Crepe
It has recently come to Creeper Diaries attention (via Janel Hull request) that a very important distinction needs to be made between a Creepee and a Crepe. Creepster's Dictionary: -Creepee (noun) a person who is the object of the Creeper's attention. -Crepe (noun) a thin, light, delicious french pancake. Remember: 1.  Creepee = NOT a delicious french breakfast food and...
Happy Happy Birthday, Blondy!
Our beautiful Creepee ,Nicki, has a birthday today! All of us Creepers here love her very much and wish her a beautiful day. We will be creepin' on her for most of it…;]
Back-to-School Supply Shopping
School is resuming and we all know that means seeing all our friends again, weird teachers, and tons of homework. But, it also means a new year with new creepees and new creeper tactics! We have put together a list of all the creeper supplies a good creeper will need for the upcoming year.  1. A fancy color-coded notebook. This is to write down all the information you obtain from...
Happy Birthday to Grasshopper Creeper Sparky!
It is our grasshopper creeper Sparky's seventeenth birthday! Therefore, today we should all wish her a wonderfully creepy birthday and make sure to creep on her through her window tonight as she cuts her cake. Here's to you Emily and another year of fabulous creeping!  
Anonymous asked: I have just discovered this blog and am overjoyed at the prospect to increase my creep prowess. But how does one come to balance ones social life along with the schedule any creeper must have?
Summer Beach Creepin' Tips
      1. Shades are a Creeper's best friend because they allow a Creeper to creep without letting anybody know what they are exactly creepin' on! So make sure you wear your best stunna shades when creepin' on the beach. 2. Think less Snow White and more Snooki. You do not want to become the object of beach-goers stares with your ghost white skin, so blend in and get a fake...
Happy Birthday, Master Creeper Jazzy
You have been such a great friend to me and words cannot even express the joy that I feel because I met you! Thanks for being my beautiful indian twinisie! I love you!! Go do some serious creepin' today. Lots of creepy love, Sparky (Esha)
"The difference between "People Watching" and "Person..."
– Anonymous quote found by Kanwal Sumnani (Creepee)
Creepers vs Kreepers
Dear Creepy Creepers, There comes a time in every good Creeper's life that he or she learn the unspoken code of Creeper conduct,  for there is an extremely fine line between being a Creeper and being a Kreeper. In the following post we will shed some light on these crucial differences and how you can prevent yourself from crossing over the line.  First let us address the obvious question:...
Anonymous asked: I'm watching you, you creeper creeps.
Anonymous asked: Apparently I'm a victim of creepiness so I too want to be an expert creeper like you guys. How might I achieve this? ;-)
"You cannot make someone love you. All you can do is creep on them and hope they..."
–  Azra Aslam, a fellow creeper
How to Pick a Creepee
Since, many creepers are not as skilled as us at picking proper creepees, we have decided to come up with a list on How to Pick a Creepee. Here it goes! This person… 1. Needs be a regular on Facebook, meaning they post pictures and statuses frequently. It is nearly impossible for a rookie creeper to stalk someone that has only one picture (especially if it is not of them). Keep in mind: If...
A [Good] Creeper Poem
Creeper poetry is unfortunately a less popular method of communication for modern Creepers, but here at the Creeper Diaries we believe that is absolutely essential to at least have the skills to write a kick ass Creeper poem for your darling Creepee. So here are some tips: 1. For less advanced Creepers or Creepers who hate to write poetry, you can use this basic style of Creeper poetry: ...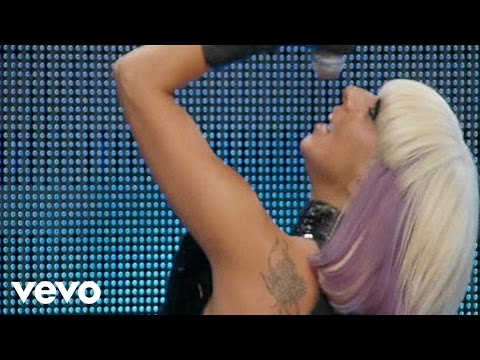 Anonymous asked: I WANT TO BE A CREEPER TOO BUT FOOLS BE CREEPIN ON ME! ;(
Anonymous asked: Who is your favorite person to creep?